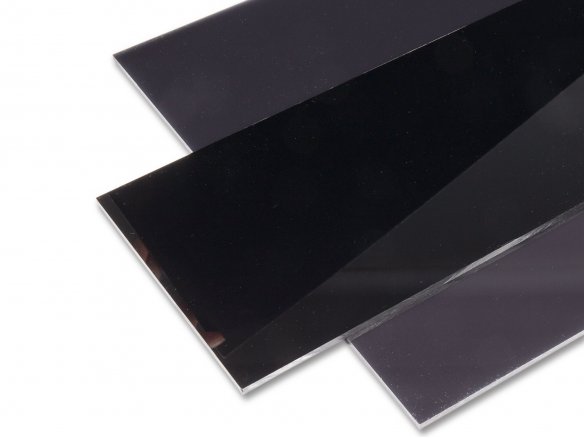 glossy/glossy, both sides with protective film
Custom cutting available. Choose your desired size!
For more information about our custom cutting service, please visit Modulor Services.
When not backlit this acrylic glass is an anthracite black sheet that, when the backside is covered, looks a lot like a regular opaque black acrylic sheet. But if you turn on a light behind it, the colour tone changes to become a milky translucent grey (the more light, the lighter the grey). This effect plays well with lettering and slides and serves to enhance mood lighting because of the marked contrast achieved. Once the light goes on, one is immediately surprised by the sudden brightness emanating from what had looked to be just a smooth shiny black surface when the light was off.
Plexiglas GS coloured, black & white custom cutting, 3.0 x 1500 x 2000 mm, translucent (7H25)
standard sizes
custom cutting