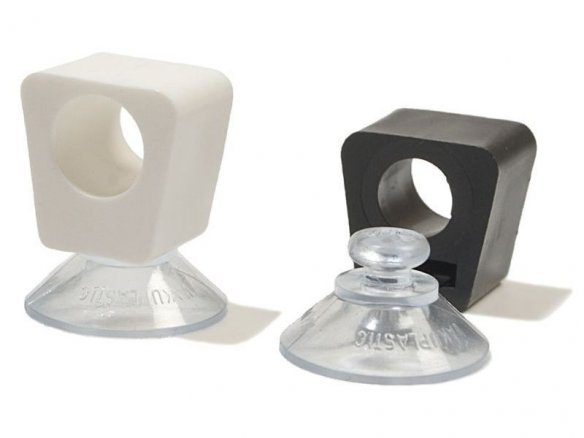 pen holder made of polyamide, for pens with barrels with diameters between 8 and 10 mm; suction cup is soft-PVC, transparent, colourless, Shore hardness is about 65 Sh-A, comes unassembled.
The suction cup allows you to place the pen holder on any smooth surface where you might require it, for example, on the windscreen of an automobile. In addition, the suction cups can be used to mount a drape or a light curtain by spanning a rod between two of them that have been attached to a window.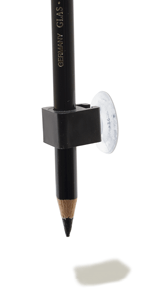 Pen holder with suction cup
2 Variants
Note
The colour of the different suction cups can vary somewhat. The difference in colouring can, however, only be seen when the cups are in the package – once in use, it is no longer noticeable.