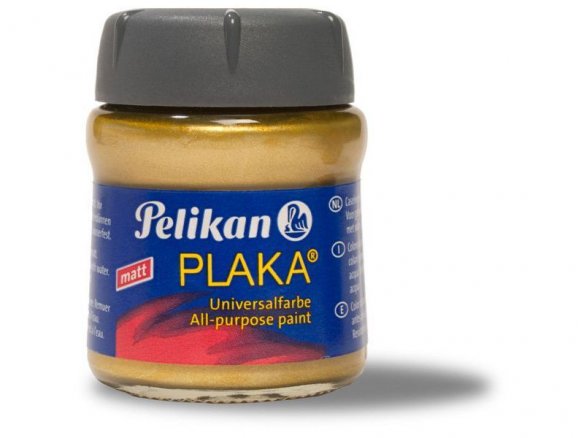 Casein emulsion paint, water-based, can be thinned with water, velvetty matte, smudge-proof, lightfast (non-fading)
Pelican Plaka universal paint is a so-called casein emulsion paint. Casein is actually a protein found in milk that is a major component of cheese. When dried, it develops (sets) into a barely water-soluble film.
The Plakat paint is velvetty matte, covers well, can be thinned with water and is lightfast. After being applied to a grease-free surface it will dry in about 20 minutes. It adheres well to surfaces like paper, cardboard, glass, stone, wood. fibreboard, acrylic glass or polystyrene foam.
Pelikan Plaka all-purpose paint, metallic
3 Variants