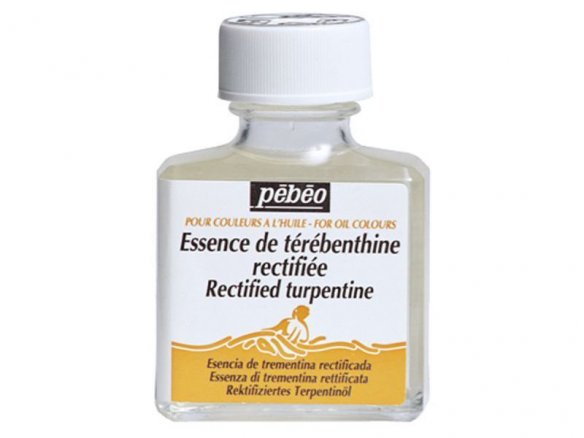 diluted, thin auxiliary for thinning oil paints, distilled from pine resin, liquid
Danger, TERPENTIN, ÖL = 100 %, Entzündbare Flüssigkeiten, Kategorie 3 (Flam. Liq. 3), Akuter oraler Toxizität, Kategorie 4 (Acute Tox. 4), Akuter dermaler Toxizität, Kategorie 4 (Acute Tox. 4), Akuter inhalativer Toxizität, Kategorie 4 (Acute Tox. 4), Reizwirkung auf die Haut, Kategorie 2 (Skin Irrit. 2), Augenreizung, Kategorie 2 (Eye Irrit. 2), Sensibilisierung der Haut, Kategorie 1 (Skin Sens. 1), Chronisch gewässergefährdend, Kategorie 2 (Aquatic Chronic 2)
Hazard warnings
H226: Flammable liquid and vapour.
H302+H312+H332: Harmful if swallowed, in contact with skin or if inhaled.
H315: Causes skin irritation.
H317: May cause an allergic skin reaction.
H319: Causes serious eye irritation.
H411: Toxic to aquatic life with long lasting effects.
Safety instructions
P102: Keep out of reach of children.
P271: Use only outdoors or in a well-ventilated area.
Downloads
Pebeo rectified terpentine
2 Variants