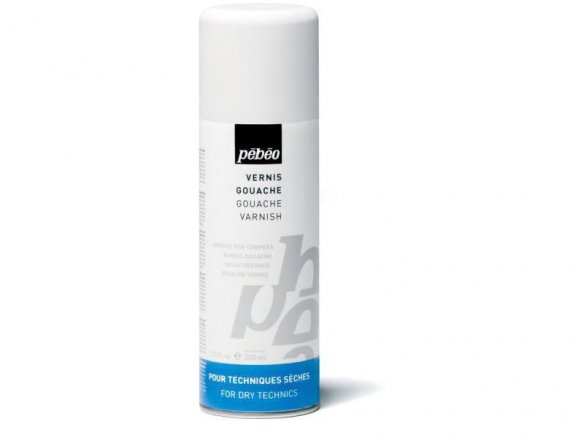 protective varnish for gouache paints, acrylic resin based, semi-gloss when dry, non-yellowing
Danger, ISOPROPYLACETAT = 25 <= < 50 %, HYDROCARBONS, C9-C11, N-ALCANES, ISOALKANES, CYCLICS, <2% AROMATICS = 10 <= < 25 %, AROMATISCHE KOHLENWASSERSTOFFE, C8 = 2,5 <= < 10 %, PROPAN-2-OL = 2,5 <= < 10 %, NAPHTHA (ERDÖL), MIT WASSERSTOFF BEHANDELTE LEICHTE = 2,5 <= < 10 %, HEPTAN = 0 <= < 2,5 %, ISOBUTYLMETHACRYLAT = 0 <= < 2,5 %, ERDÖLGASE, VERFLÜSSIGT GASE AUS DER ERDÖLVERARBEITUNG [KOMPLEXE KOMBINATION VON KOHLENWASSERSTOFFEN ... = 25 <= < 50 %, HYDROCARBONS, C7, N-ALCANES, ISOALKANES, CYCLICS = 10 <= < 25 %, 2-METHYLPROPAN-1-OL = 10 <= < 25 %, AROMATISCHE KOHLENWASSERSTOFFE, C8 = 10 <= < 25 %, MÉTHACRYLATE DE 2-ÉTHYLHEXYLE = 0 <= < 2,5 %, 1-DODÉCANTHIOL = 0 <= < 2,5 %, Entzündbare Flüssigkeiten, Kategorie 2 (Flam. Liq. 2), Augenreizung, Kategorie 2 (Eye Irrit. 2), Spezifische Zielorgan-Toxizität (einmalige Exposition), Kategorie 3 (STOT SE 3), Chronisch gewässergefährdend, Kategorie 3 (Aquatic Chronic 3), Aerosole, Kategorie 1 (Aerosol 1), Reizwirkung auf die Haut, Kategorie 2 (Skin Irrit. 2), Schwere Augenschädigung, Kategorie 1 (Eye Dam. 1)
Hazard warnings
EUH066: Repeated exposure may cause skin dryness or cracking.
EUH208: Contains (name of sensitising substance). May produce an allergic reaction. (EUH08 may be omitted if EUH204 or EUH205 has to be applied.)
H225: Highly flammable liquid and vapour.
H319: Causes serious eye irritation.
H336: May cause drowsiness or dizziness.
H412: Harmful to aquatic life with long lasting effects.
H222: Extremely flammable aerosol.
H229: Pressurised container: May burst if heated.
H315: Causes skin irritation.
H318: Causes serious eye damage. (not needed beside H314)
Safety instructions
P101: If medical advice is needed, have product container or label at hand.
P102: Keep out of reach of children.
P210: Keep away from heat, hot surfaces, sparks, open flames and other ignition sources. No smoking.
P240: Ground and bond container and receiving equipment.
P261: Avoid breathing dust / fume / gas / mist / vapours / spray.
P271: Use only outdoors or in a well-ventilated area.
P337+P313: If eye irritation persists: Get medical advice / attention.
P370+P378: In case of fire: Use … to extinguish.
P403+P233: Store in a well-ventilated place. Keep container tightly closed.
P403+P235: Store in a well-ventilated place. Keep cool.
P405: Store locked up.
P501: Dispose of contents / container to …
P211: Do not spray on an open flame or other ignition source.
P251: Do not pierce or burn, aven after use.
P410+P412: Protect from sunlight. Do not expose to temperatures exceeding 50°C / 122°F.
Downloads
Pebeo Superfine gouache varnish
2 Variants