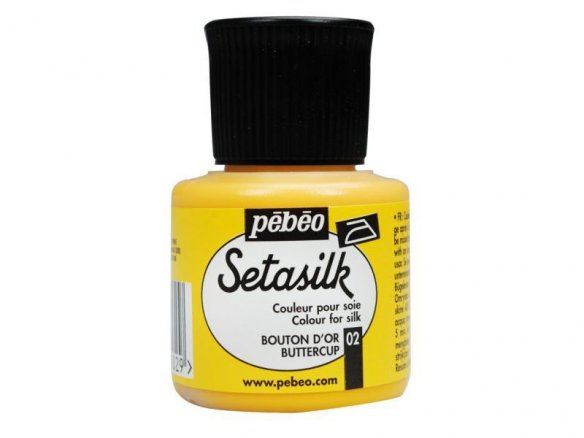 water-based, transparent, very watery, for all types of silk, all colours are intermixable, can be thinned with water, fast-drying, after being fixed with an iron (3-4 minutes) it is lightfast and hand washable
Can be used on all untreated natural and synthetic fabrics. Technically this is a paint, but a paint so thin it acts like a dye. It can be used with an air brush or for pseudo tie-dye and batik techniques.
Set of 6 contains: primary yellow, magenta, iris, cyan, beaver brown, ebony.
Pebeo Setasilk silk paint
33 Variants