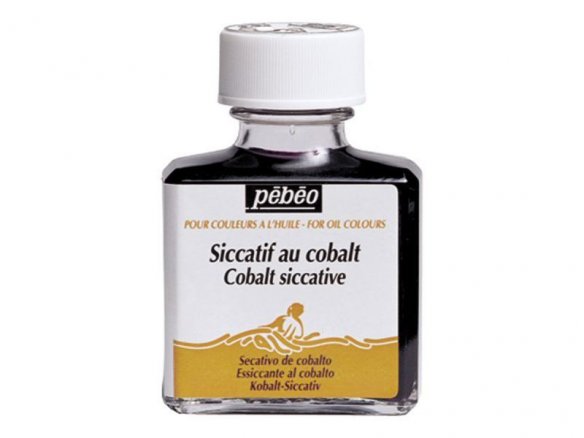 drying time accelerator (siccative), made of cobalt octoate and zirconium, quickens drying process on the surface, should only be used for thin coats, use sparingly, liquid, transparent brown
Danger, HYDROCARBONS, C9-C11, N-ALCANES, ISOALKANES, CYCLICS, <2% AROMATICS = 50 <= < 60 %, HYDROCARBURES, C10-C13, N-ALCANES, ISOALCANES, CYCLIQUES, <2% AROMATIQUES = 10 <= < 24,8 %, COBALT BIS(2-ETHYLHEXANOATE) = 10 <= < 11,2 %, ACIDES GRAS DE TALLOL, SELS DE COBALT = 2,5 <= < 4 %, Entzündbare Flüssigkeiten, Kategorie 3 (Flam. Liq. 3), Sensibilisierung der Haut, Kategorie 1 (Skin Sens. 1), Reproduktionstoxizität, Kategorie 2 (Repr. 2), Spezifische Zielorgan-Toxizität (einmalige Exposition), Kategorie 3 (STOT SE 3), Aspirationsgefahr, Kategorie 1 (Asp. Tox. 1), Chronisch gewässergefährdend, Kategorie 2 (Aquatic Chronic 2)
Hazard warnings
EUH066: Repeated exposure may cause skin dryness or cracking.
H226: Flammable liquid and vapour.
H304: May be fatal if swallowed and enters airways.
H317: May cause an allergic skin reaction.
H336: May cause drowsiness or dizziness.
H361F: Kann vermutlich die Fruchtbarkeit beeinträchtigen.
H411: Toxic to aquatic life with long lasting effects.
Safety instructions
P101: If medical advice is needed, have product container or label at hand.
P102: Keep out of reach of children.
P202: Do not handle until all safety precautions have been read and understood.
P210: Keep away from heat, hot surfaces, sparks, open flames and other ignition sources. No smoking.
P240: Ground and bond container and receiving equipment.
P261: Avoid breathing dust / fume / gas / mist / vapours / spray.
P271: Use only outdoors or in a well-ventilated area.
P272: Contaminated work clothing should not be allowed out of the workplace.
P280: Wear protective gloves / protective clothing / eye protection / face protection.
P301+P310: IF SWALLOWED: Immediately call a POISON CENTER / doctor / ….
P308+P313: IF exposed or concerned: Get medical advice / attention.
P321: Specific treatment (see … on this label).
P331: Do NOT induce vomiting.
P370+P378: In case of fire: Use … to extinguish.
P403+P233: Store in a well-ventilated place. Keep container tightly closed.
P403+P235: Store in a well-ventilated place. Keep cool.
P405: Store locked up.
P501: Dispose of contents / container to …
Downloads
Pebeo cobalt siccative for oil paints, glass bottle 75 ml