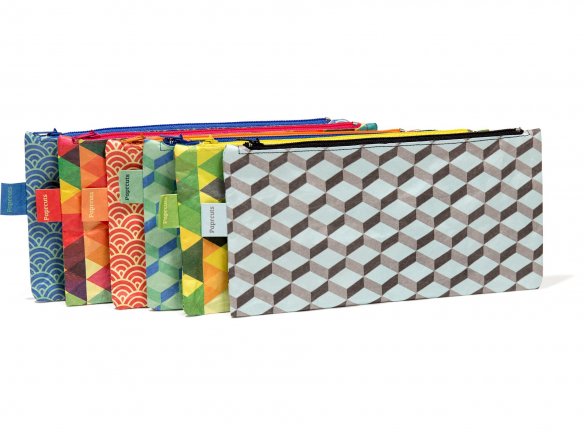 Attributes

very lightweight, waterproof, tear-proof

Features

with zipper
Tyvek has been around for a long time. Printed Tyvek has been found being used for cards for a long time as well because it can get wet but still resist tearing. Products made out of Tyvek for daily use are, however, relatively new. The Berlin-Kreuzberg company Paprcuts does just that right here in Germany. They are able to produce really sustainable products this way: they are durable, require no long transport distances and are manufactured under great working conditions. On top of that, they are completely recyclable!
The first surprise when seeing this pencil case made of Tyvek is how much it seems to be like paper. It is very lightweight and thin while at the same time being particularly tear-proof and resistant to the effects of water. These attributes together with the attractive design make them practically irresistable!
Paprcuts pencil case, flat, Tyvek
6 Variants