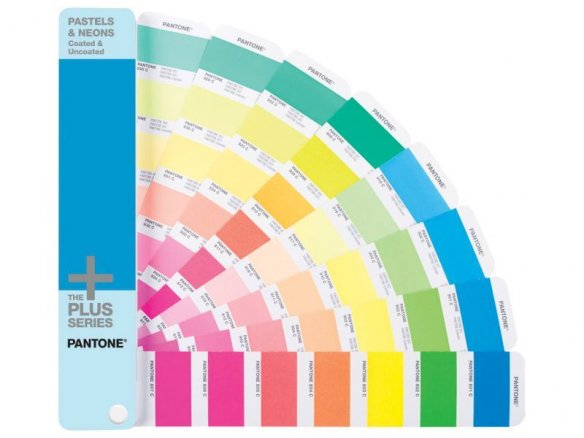 fan deck with colour examples of 154 Pantone pastel colours and 56 neon colours, fan deck format: ca. 42 x 235 mm; size of the coloured area: 20 x 42 mm without a border (bleed printed); 7 colours per side, includes Pantone Lighting Indicator, with print ink formulations, printed on both glossy coated paper and uncoated paper that is of printing industry quality
The Pantone Plus Pastels and Neons fan deck contains 154 pastel colours and 56 neon colours, each of which is printed on both coated and uncoated paper. Print ink formulations are provided for each colour.
The pastels cover a wide spectrum of pastel hues and provide the kind of warmth and variation that a demanding project requires. The 56 neon colours add pop and vibrancy to your designs.
The registration code on the fan decks can be utilized to download the Pantone Color Management Software free of charge upon registration.
Pantone Pastels & Neons Guide