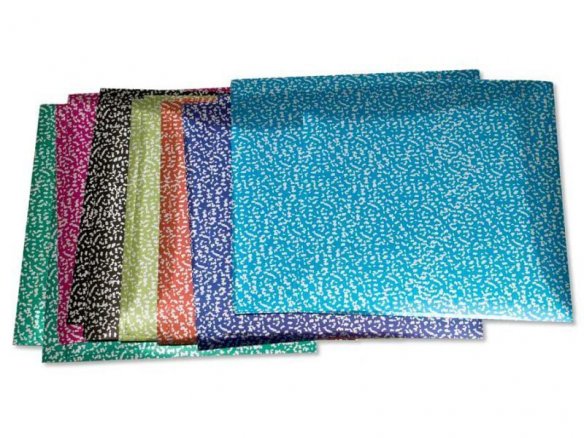 coloured paper, one side printed with metallic patterns/other side is only coloured, smooth, 80 g/m², 8 different colours, total of 24 sheets (3 of each motif), comes in film packaging
This origami paper is great for making folds of all kinds. The pattern is reminiscent of glitter particles in that it is able to throw off incoming light straight back. This of course makes it perfect for making glittery decorations or for use on spinning tops that will shine particularly bright when doing their rotating thing!
The fact that the folding sheets were not simply cut from a larger sheet with motifs on it but instead were printed individually and according to the paper´s size, means that each sheet is identical to the others. This enables folding projects that involve multiple sheets of paper to always have a harmonious overall look.
Origami folding metal paper, metal-mix, 150 x 150, 8 assorted colours, 24 sh.