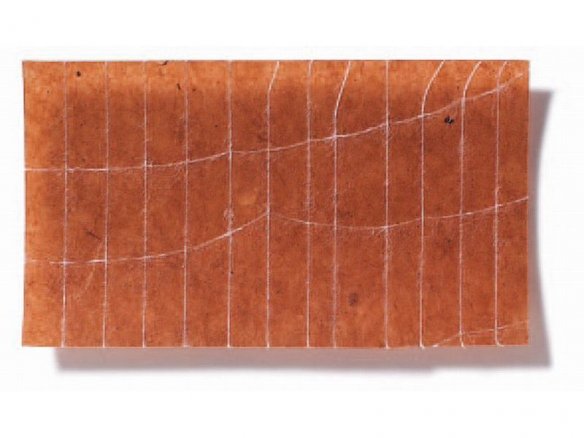 brown-orange, water-repellent impregnated sulphate mixed paper
Oil paper is a packaging and insulation material made from natron mixed paper that is impregnated with a heated and dried oil, a process which makes it waterproof and water repellent. The most common use of oil paper is for wrapping corrosion sensitive metal parts and for seaworthy packaging. Because of its great looking colour and texture, however, it can also be used in different creative undertakings.
Wrapping paper is a stable and strong inexpensive paper that is primarily used for packaging purposes. It is made from different kinds of raw materials, among which is recovered paper as is the case with the so-called natron mixed paper. Mixed paper is paper that in partially made from recycled paper and has, as a result of the damaged fibres that come from the recovered paper, less tensile strength.
Wrapping paper with especially high tensile strength is called Kraft paper or natron paper. They are made from fresh, and usually unbleached, pulp which is the result of a sulphate process whereby wood cuttings are boiled in a caustic natron lye solution and the resulting long fibres are what are responsible for the paper's strength. For this reason these special wrapping paper types are not only use for packaging but are also used in the production of corrugated board, honeycomb board and book cover paper as well.