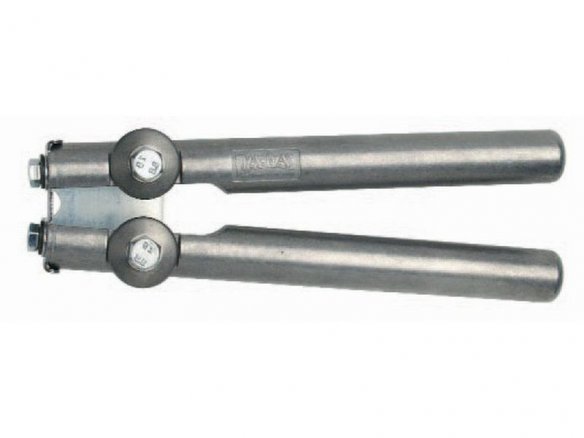 aluminium handle, adjustable steel cutting discs, galvanised steel protective panel
Murano glass mosaic tiles can be cut very easy and exactly – to the millimetre – with this professional tool. The good leverage means that a light squeeze on the handles is enough to cut glass pieces. As you cut, the pieces will carom off the hoop guard and land securely on the worktop. We nonetheless still recommend that when working with the glass pliers you always wear safety glasses.
Mosaic pliers for Murano glass, l=175 mm
Note
A complete catalogue depicting all the available products can be found under: MURANO GLASS MOSAIC TILES, UNICOLOURED.