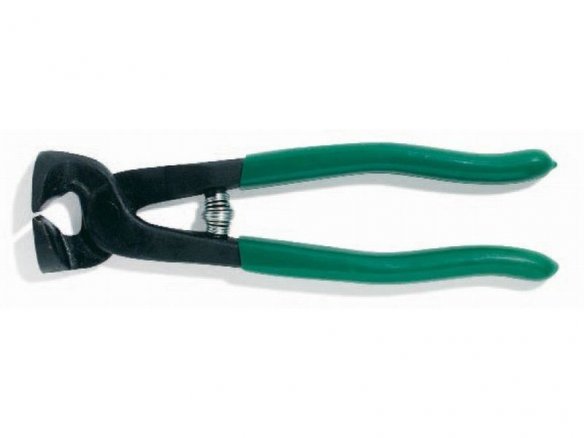 cast steel, painted black, with metal carbide cutting edges, spiral spring, green soft plastic handle
This easy to use pliers was especially developed for mosaic craftsmen. Its carbide cutting edges are great for working on marble and Ceraton tiles. When cutting the tiles, safety glasses must definitely be worn for protection against shards and splinters.
A complete catalogue depicting all the available products can be found under: MURANO GLASS MOSAIC TILES, UNICOLOURED.
Mosaic pliers for marble and Ceraton, l=200 mm