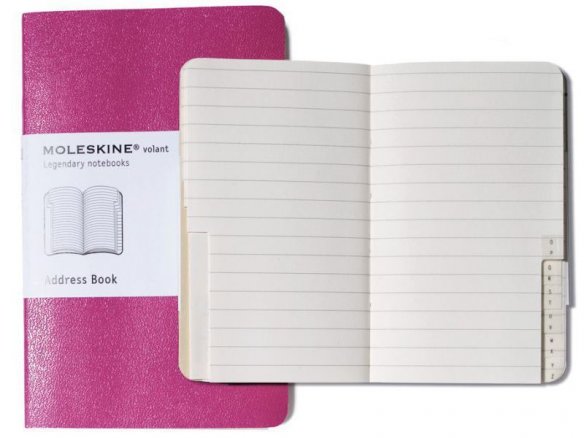 white paper approx. 75 g/m², ruled, with plastic coated letter index, thread stitch binding, flexible cover made of coloured cardboard
Lightweight, small and practical – a thread stitched address book for your handbag or your pocket which has the properties of a notebook. The capacity of this extra-small size is probably not enough for your whole family and circle of friends but it is perfect for collecting addresses when you are underway. The pages in all the versions are ruled but are not divided into columns – which allows you to choose your own organizational design.
Please note:
Upon inquiry, Moleskine books can be customized to your specifications (embossed, printed, etc.). Further information can be found under the heading YOUR LOGO ON MODULOR PRODUCTS.