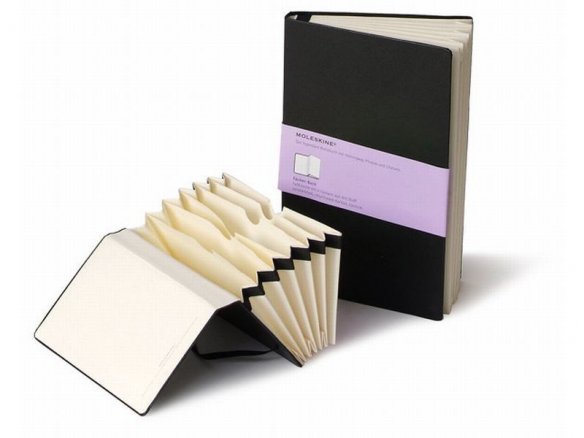 6 white cloth reinforced cardboard pockets, the pockets have recessed grips, rigid cardboard cover covered in coloured Moleskine paper, flat black rubber cord fastener in the colour of the cover
You should always have a Moleskine sectioned book on hand so that all your business cards, notes, collected newspaper articles, souvenirs and any other "finds" can be stored in their own compartment. The 6 folded pockets can carry really a lot of stuff!
Please note: upon inquiry, Moleskine books can be customized to your specifications (embossed, printed, etc.). Further information can be found under the heading YOUR LOGO ON MODULOR PRODUCTS.
Accessories and Related Products