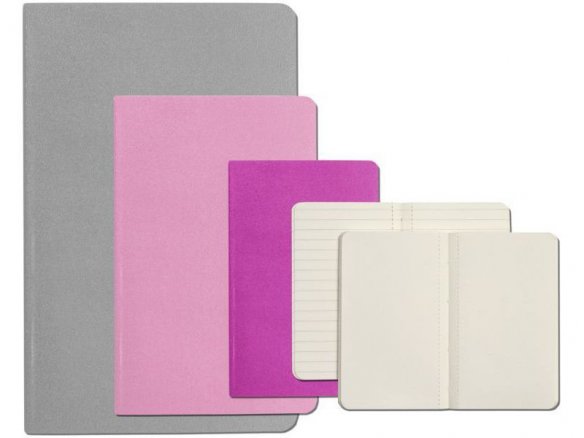 flexible cover made of coloured paperboard, includes two different shades of the same colour (except in the case of black), basic cream-white paper, matte, about 75 g/m², the last 32 pages (16 sheets) are perforated, for the DIN A7 version all sheets are perforated, thread binding
These notebooks are typical Moleskine products: classically elegant in design and a wide variety of possible uses.
Please note: Upon inquiry, Moleskine books can be customized to your specifications (embossed, printed, etc.). Further information can be found under the heading YOUR LOGO ON MODULOR PRODUCTS.
Moleskine notebook Volant, set of 2
4 Variants