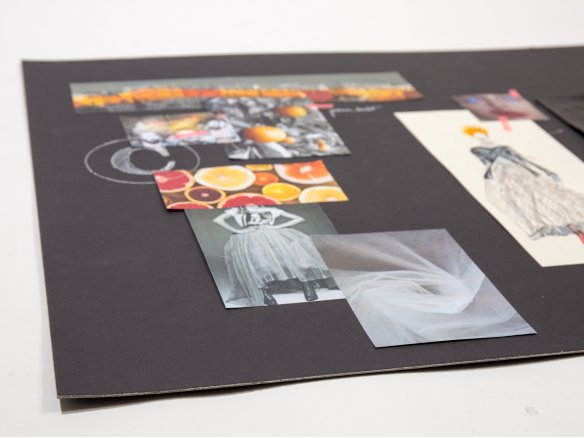 grey cardboard, both sides laminated with matte black paper
This black graphic board is a very sturdy grey board that is laminated with a black covering. We have this product specially manufactured for us so as to provide a means by which large presentations can be accommodated. Its surface, which is a black paper lamination, is barely distinguishable from that of the so-called presentation boards that cost considerably more!
Presentation boards are primarily used to display graphic layouts or photographs in an appropriate size. The boards are also good for use in model making, bookbinding, etc.
Along with the very sturdy presentation boards with light coloured cores from Römerturm´s Paperazzi Program, we also have on offer boards that are matte printed in a screen printing process and presentation boards with cores that are solid black which are targeted to professionals.
The boards are a natural product and can therefore tend to warp a bit due to humidity or temperature swings after being unpacked. As a rule, this warping recedes within a few hours.
KAPA BOARD, FOAMBOARD or basic CARDBOARD can be used as alternatives for this product.