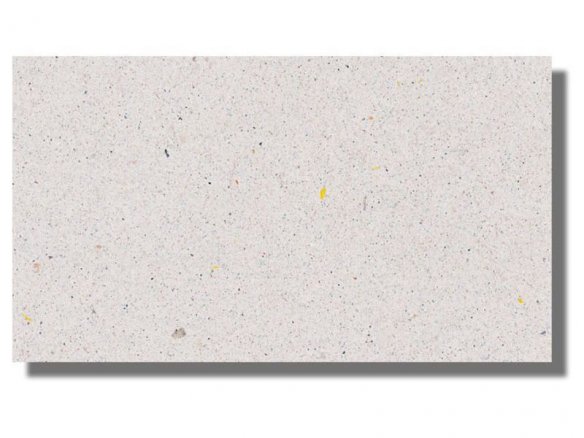 bonded board, satin-finish/smooth, PH = 7.5, alkalizing buffer, aging-resistant, made of 96% pulp and 4% waste paper
Millboard is a paperboard that is produced by allowing the wet paper web to remain wrapped on a drum until the correct thickness is achieved. In earlier times it was removed from the drum by hand and came to be called "Handpappe" in German ("Pappe" means cardboard). This millboard is light grey with a subtle smattering of fine speckles resulting from the small measure of waste paper in the mix. If you consider the grammage (weight per sq. metre) in comparing it with other cardboards of the same thickness, it becomes clear that this cardboard is definitely above average in terms of rigidity and firmness, which is the reason it is primarily used in making boxes, book covers, and folders. The two sides of the cardboard are slightly different as regards their feel, the (drum-) side having a satin finish, i.e., decidedly smooth, while the other side can be called smooth as well but has a somewhat rougher feel.
One real advantage of this cardboard is its stability, an attribute that qualifies it for use when doing high-quality work or using it for safekeeping purposes. The manufacturer calls it "largely" aging-resistant and recommends it for medium to long term (even decades long) storage, "largely" so as to avoid employing the word "archiving". This cardboard conforms, with one slight drawback, to the requirements of the ISO 9706 standards regarding aging-resistance of paper - the drawback being that no information is provided regarding the residual lignin content of this board.
Millboard, grey, speckled, acid-free
Note
Because this cardboard is made from waste paper and is not bleached, it can be that the grey tone of individual boards vary slightly.

Even the thicknesses among a given specification can vary as well.