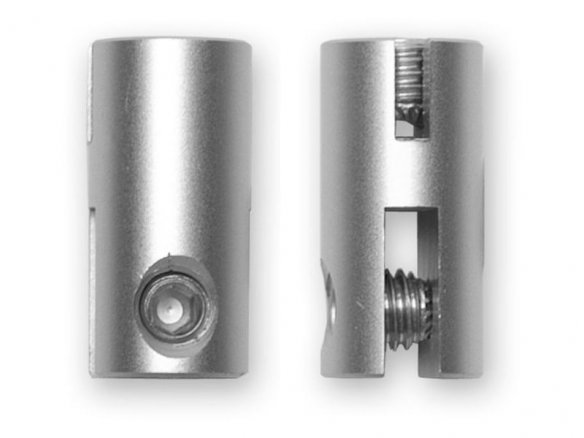 silver anodized mounts, for wire cable th = 1.5 – 2 mm
All the connectors are for mounting cables that are between 1.5 and 2 millimetres thick. In the case of one-sided clamping, the cable should be fed through a gap in the connector to the working side and clamped by means of a grub screw. On the other side of the connector a panel made of DIBOND, FOREX, MDF or other material with the right width can be attached. On this side, too, a grub screw serves to secure the panel.
Please note: you will need to have a 2.5 mm hex key for these grub screws because one that size is not included with your order.