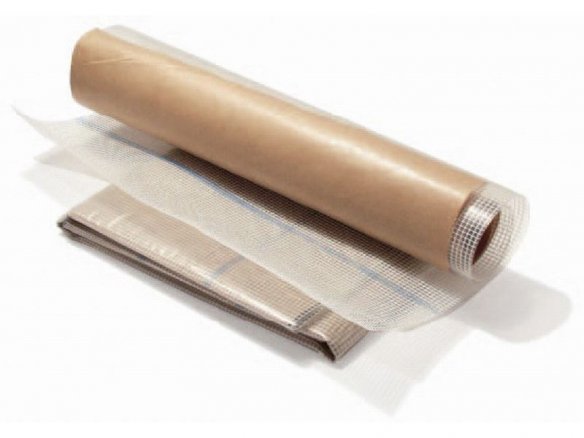 white plastic coated fibre glass net (Mw 4 mm), brown sketch paper (packing paper), transparent PE film underlay (structural film), packed in PE foil
This mesh is used for the indirect method of laying mosaic tiles (see "Mosaic Tiles and Accessories"). The packages contain sketching paper for the preliminary drawing of the motif, transparent underlay film and a mesh upon which the mosaic tiles are to be glued.
Mesh for indirect mosaic method, 500 x 500 roll
Note
A complete catalogue depicting all the available products can be found under: MURANO GLASS MOSAIC TILES, UNICOLOURED.