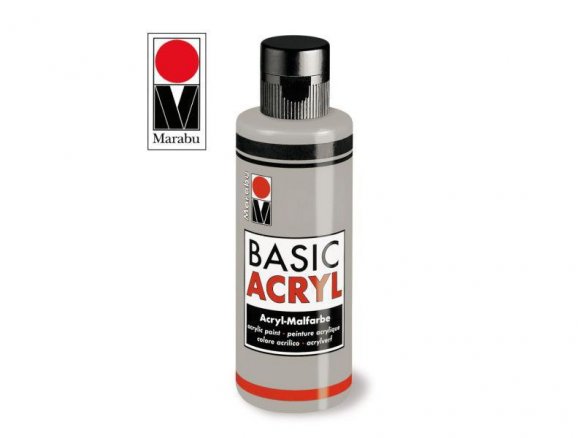 acrylic paint, semi-gloss, waterproof, quick-drying
Marabu Basic Acryl is a universally applicable acrylic paint with excellent coverage in brilliant, lightfast colour tones. The velvetty matte paint is wonderfully creamy, which makes it easy to paint with. It can be applied with a brush, an art spatula or paint knife employing all the various acrylic painting techinques on canvas, paper, cardboard, wood, self-hardening modeling materials, etc.
All the hues (including metallics) are intermixable - the colours cyan, magenta and yellow can be mixed according to colour theory. This paint can be thinned with water, dries quickly to a waterproof finish and can be painted over almost right away.
Marabu Basic Acryl, acrylic paint, metallic
2 Variants