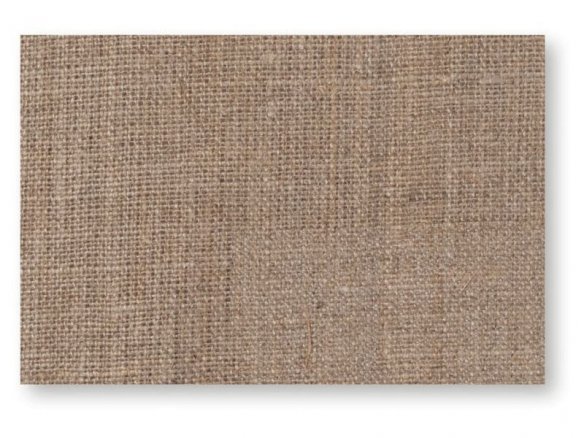 pure linen, brown, unprimed, plain weave, medium fine texture, very absorbent
Linen fabric L is distinguished by its high degree of stability and tensile strength. As a result, it is great for use in stretcher frames and as the substrate for thick and heavy coats of paint. In the case of thinner coats of paint its medium fine texture stands out in a vivid and distinctive way.
 Together with wool and silk, linen is one of the oldest and most important natural fabrics: linen fibres are derived from the flax plant. Another name for this product is "linen canvas" because it is the perfect fabric for that use, as mentioned above (stretcher frames).
Linen fabric L, untreated, ca. 320 g/m², the = ca. 2000 mm