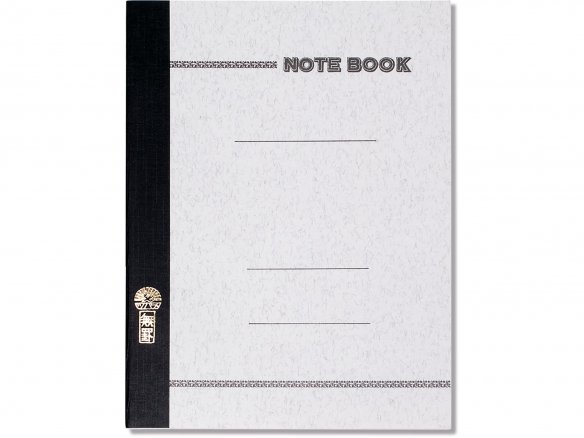 yellowish-white paper, blank or ruled, matte, ca. 100 g/m², thread binding, cover made of light grey, mottled paperboard printed on one side, ca. 250 g/m²
The firm "Life" was founded in Tokyo in 1946 by Yasuhiro Saito and subsequently developed into one of the most highly prized paper and stationery brands in all of Japan. Even today, all their products are still handmade and still use letterpress technology for all their refining and decorating work.
Life Tokio notebooks are impressive because of their clean, composed design, high quality, and high degree of functionality. These notebooks, which are thread bound and feature the finest Japanese paper that of course will not bleed through, add a whole new dimension of enjoyment to your writing activities!
Life Tokio notebook
2 Variants