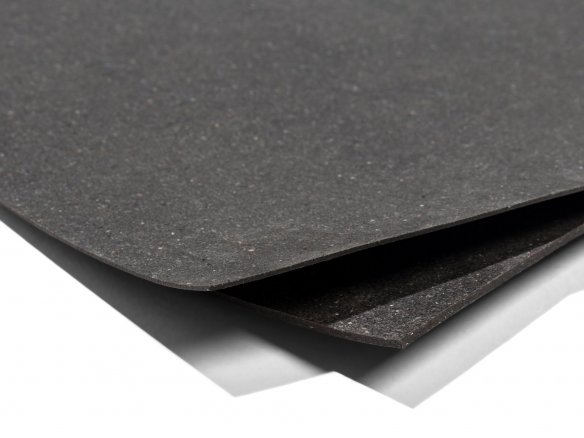 solid colours, matte/rough, front side is smooth, reverse side has fine embossed texture
This unrefined type of Lefa, which is made from recycled leather remains, natural latex, natural fats and tanning agents, is primarily used by leather workers for making belts and small leather goods. We offer this material, which can be processed just like real leather, because it can also be used to make any number of different things. It is great, for instance, for making writing pads or mouse pads. In addition, Lefa can be used in the production of handbags and accessories.
Leather fibre fabric, anthracite, mottled
2 Variants
Note
The minimum order for products sold from rolls: 0.5 running metre. Please note that no exchange is possible in the case of products cut from rolls.