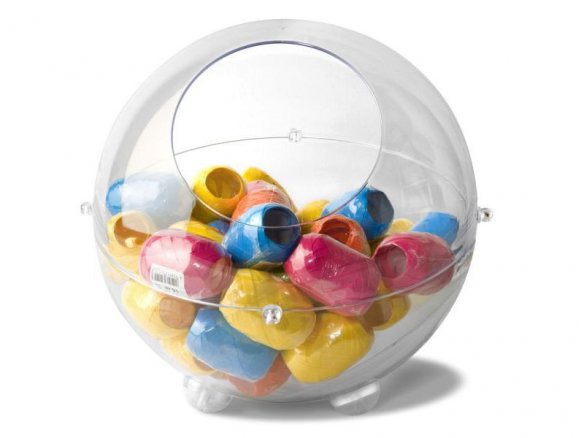 2 hemispheres made from polystyrene, injection mould, comes with 4 eyelets for opening and closing, 1 access opening , 3 small legs, weight per piece: 765 g; design: koziol Werksdesign
This globate counter display is an attractive eye-catcher and perfect for the presentation of small impulse-buying articles. The three feet on the underside of the sphere provide it with the required stability. Orion consists of two halves which are outfitted with 4 eyelets per side. The eyelets are bound together by means of O-rings and the sphere is thereby closed up.
With the addition of the insert shelf the display becomes a small display case within which small objects can be presented and easily removed if so desired.
Koziol counter display Orion, ø 300, colourless, transparent