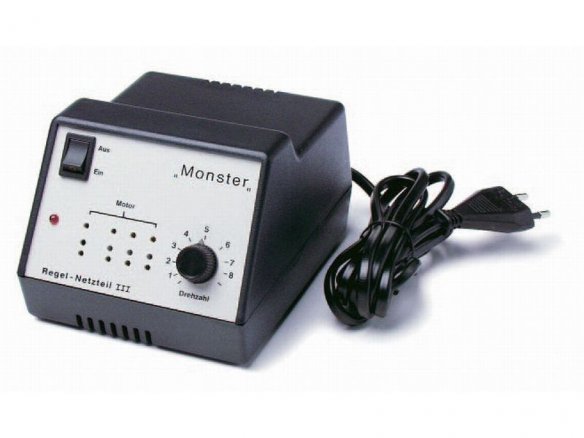 continuously adjustable rotation speed, with 4 different connection sockets for all Kaleas machines and other popular small machine products, allows many machines to be used at once, TÜV approved power rating: 100 VA rated voltage: 230 V rated frequency: 50 Hz secondary rated voltage: 12 V secondary rated current: 4 A safety class: II pulse-width regulation: 600 Hz
Since all the Kaleas machines (formerly Böhler) run on 12 volt DC, you will need a transformer to use them. This regulable power supply is not only for use with Kaleas machines but other conventional small machines can be plugged in as well.
The automatic torque regulator assures that even at low rotation speeds the maximum power will be smoothly provided.