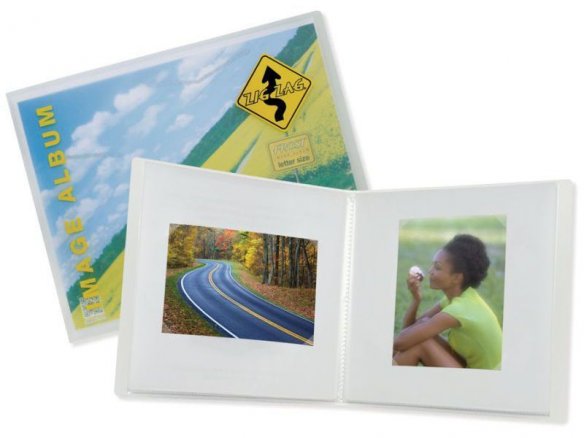 rigid polypropylene cover, translucent, matte (frosty); 12 permanently attached transparent PP sleeves (archival safe), includes transparent PP inserts
This photo album from the Japanese company Itoya displays a completely neutral design: a translucent jacket (frosty), transparent sleeves and sleeve inserts made of transparent PP (in case you were wondering, the stickers on the cover can be removed without leaving any residue). See-through everything!
The jacket, which is made from 1.8 mm polypropylene, supplies the album with stability and durability. The twelve sleeves provide space for 24 pictures or prints. All in all, a harmonious product that can also be used for other purposes like, for instance, as a sample folder.
Please note: These display books can be customized to your specifications (embossed, printed, etc.) if you so desire. More information can be found under the heading YOUR LOGO ON MODULOR PRODUCTS.
Itoya Zigzag photo album
4 Variants