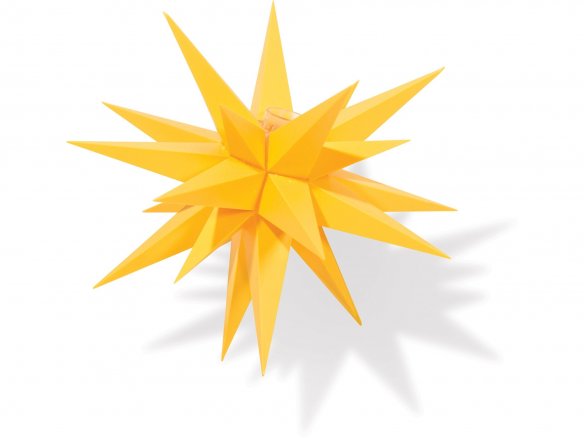 traditional Christmas star
decorative for a festive mood
Original hand-made Herrnhuter star
The Herrnhuter stars have been made of plastic since 1982.
The small, decorative mini-stars are designed for indoor use and encourage a festive atmosphere wherever they are hung!
An original Herrnhuter Advent and Christmas star consists of a total of 25 spikes: 17 rectangular and 8 triangular spikes. In place of the 26th spike a lighting fixture is affixed.
The star comes in separate pieces that you must assemble yourself (it´s easy!).
Herrnhuter A 1b star (no mains unit)
5 Variants