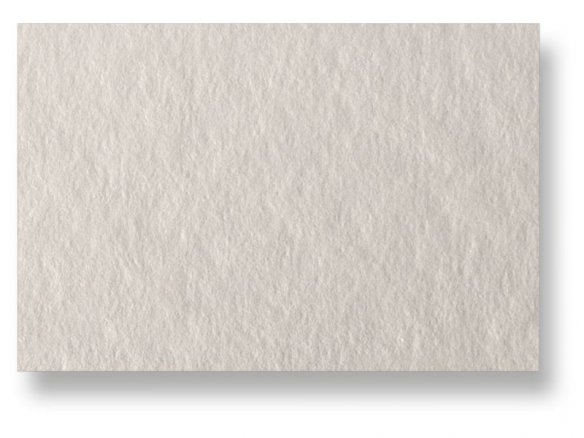 bright white, raw "torchon" (extra rough) texture, natural sizing, acid-free, lightfast, highest degree of aging resistance
The term "torchon" (= scouring cloth) is originally a French word and is associated with a very course linen texture. Paper that is so designated has a pronounced cloud-like (rounded grain) structure that is especially suitable for lavish, picturesque artistic work. Paints react differently on this paper than what would be expected on more conventional watercolour paper. When using the wet-on-wet technique, most paints will bleed out to a high degree, thereby forming prominent edges. Torchon paper is not really designed for beginner painters but is often preferred by the really talented. Hahnemühle Torchon can also be used with gouache, tempera and acrylics as well as charcoal, lead pencil and colour crayons.
Torchon watercolour paper is also available as an artist's pad (see; HAHNEMÜHLE TORCHON WATERCOLOUR PAD.
Hahnemühle Torchon watercolour paper, 275 g/mř, sheets, ca. 500 x 650 mm (SG)