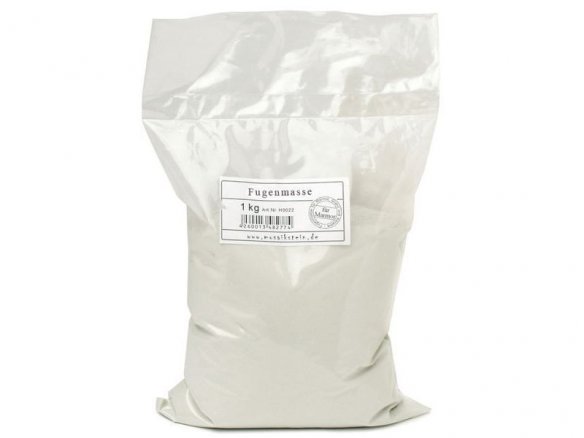 grout in powder form for glass, Ceraton and ceramics, just add water, for interior and exterior (frost-resistant), needs approx. 1.0 kg for 1.0 m², hazard warning: Xi irritant
This frost resistant grout was specially developed for mosaics made from Ceraton and Murano glass. It should be placed in a FLEXIBLE PLASTER CUP, mixed with water and stirred until a creamy consistency is attained, and then applied to the seams and drawn off diagonally with the help of the RUBBER GROUT SCRAPER.
Grout for glass and ceramic mosaic PE bag, pure white 1.0 kg
Note
A complete catalogue depicting all the available products can be found under: MURANO GLASS MOSAIC TILES, UNICOLOURED.