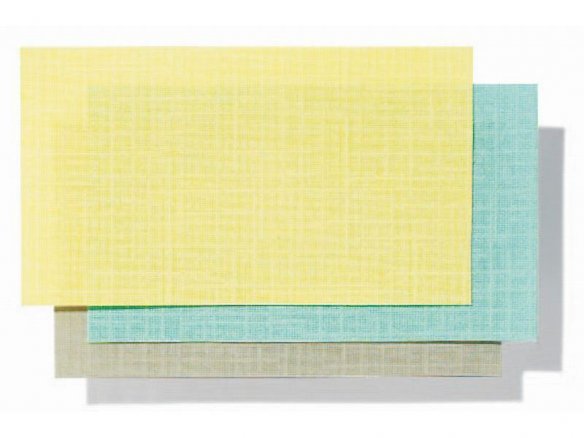 solid colour, 100% virgin fibre, chlorine- and acid-free, pH neutral, aging-resistant, both sides with linen texture, treated with wax (moderately translucent)
In contrast to the paper that is still referred to by older people as wax paper but which never actually came into contact with any wax, Valentinoise really is a waxed paper. This surface treatment gives the paper a translucent look and enhances the attractive linen texture but does prevent it from being used in laser or ink-jet printers. On the other hand, this paper is suitable for all traditional printing processes. When being offset printed, special attention must be given during the drying process.
Very beautiful results can be achieved by blind tooling and hot-film stamping. In combination with VALENTINOISE BOARD, this paper can be used very nicely for unique handicrafts and bookbinding work.
Gmund Valentinoise paper, coloured, 110 g/m², 700 x 1000 (LG), gris perle