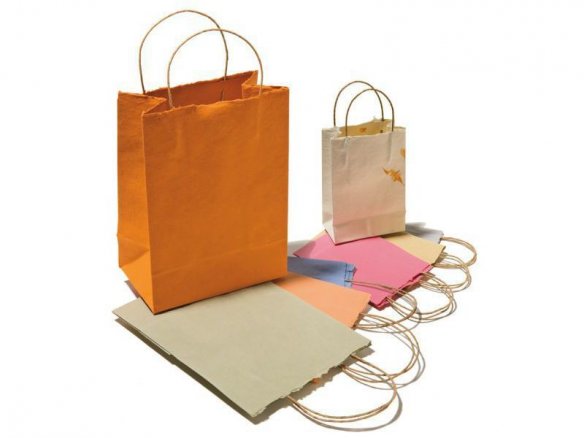 made out of Khadi rag paper, handmade, 100% cotton fibres, approx. 190 g/m², lightly rough surface, acid-free (pH = 7.0), handle made of twisted paper cord; given dimensions: h x w x d(epth = the side fold)
These bags are produced from handmade Khadi rag paper in many attractive colours. They can be used to transport gifts in style or given directly as the stylish packaging for gifts that are difficult to pack like those containing lots of small pieces.
Gift bags/tote bags made of Khadi paper, coloured
2 Variants
Note
Given dimensions and colours can vary.