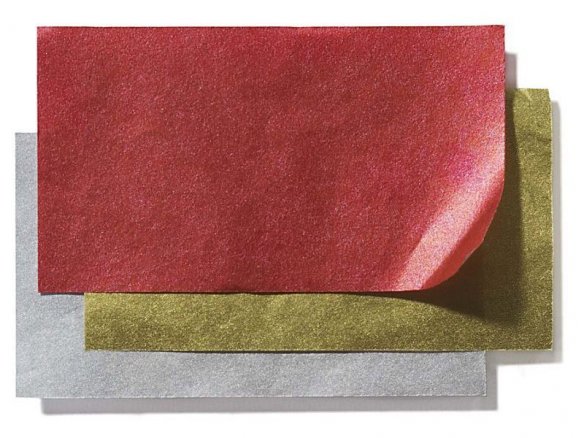 one side printed with metallic ink, folded once, does not bleed per EN 646
This flower tissue, which comes on a roll, is not only great for wrapping flowers, bottles and gifts but can be used as a decorative covering of sizable areas as well. The print will not run when coming into contact with water (flowers) or wet hands but it may, however, stain your hands when it is dry because the surface, in isolated cases, could lose some of its pigmentation.
Flower tissue paper sheet, metallic,moisture-proof
3 Variants
Note
Flower tissue paper is not available in single sheets from our mail order service.