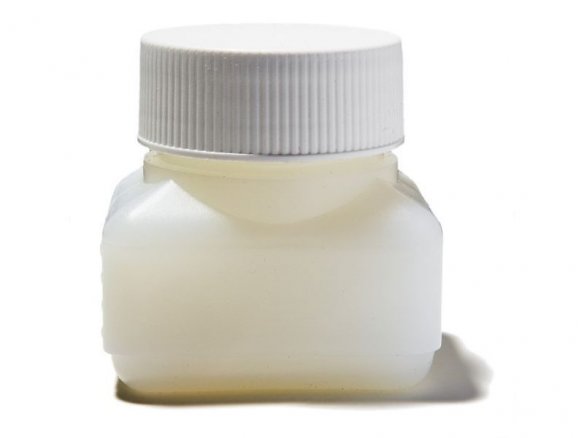 aqueous acrylate-based dispersion, can be thinned with water, weatherproof
This weatherproof and very generous (good milage) finishing varnish can function as a protection against the tarnishing both indoors and outdoors of all types of gilding media (with the exception of shell gold). It can so function for almost all other materials as well! In such cases, it should be kept in mind that finishing varnish will somewhat change the character of the gold because the application coat cannot be applied as thinly as SHELLAC can. In contrast to shellac, finishing varnish also supplies a very robust protection against abrasion.
For applying finishing varnish, a MODLER or a SYNTHETIC BRISTLE BRUSH, FLAT is best used because both make possible a thin, streak-free coat.
Finishing varnish, PE bottle 50 ml
Note
Finishing varnish is not suitable for use on SHELL GOLD