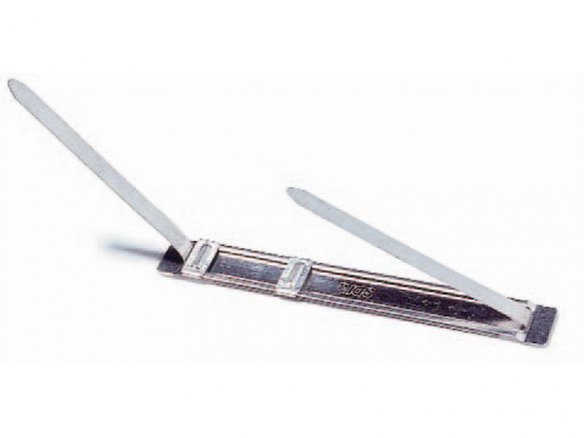 Our filing clip is a metal bracket with a cover bar which makes it possible to quickly and efficiently collect together holed papers to create a file. In contrast to cardboard and plastic strips with holes with which you can assemble sheets of paper in a folder or a binder, the nickel-plated filing clips are limited to the binding of documents. They were first invented in the city of Chemnitz in 1939 and called "Aktendulli" (file folder for dummies!).
Filing clips, nickel-plated, w=80 mm
Note
Single filing clips are not available in mail order.