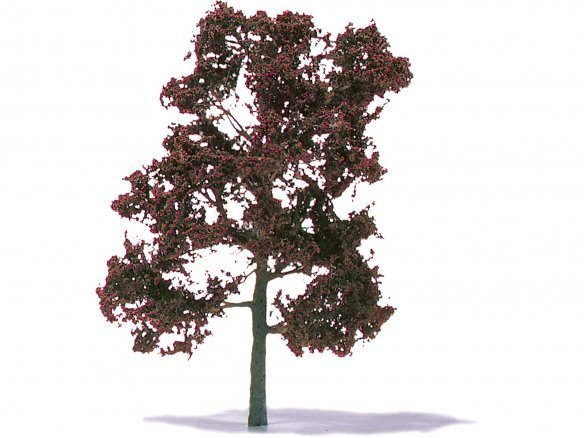 etched brass framework, dipped and flocked, red-brown, brown stem, given measurement is approximate height of the tree
For trees with heights ≤ 37 mm, the thin sheet stem (trunk) is simply dipped in paint – in order to "plant" the foliage on it, slits must be cut into the foundation sheet. It is only in the case of larger trees with heights of more than 42 mm that the tree's crown has a brass wire attached, which then has a larger trunk modelled around it.
Etched brass red beech trees
2 Variants
12 mm
15 mm
18 mm
25 mm
30 mm
37 mm
42 mm
50 mm
60 mm
75 mm
85 mm
100 mm
125 mm
150 mm
175 mm
Note
The red beech trees are not in stock. Upon request, individual samples are available.

Trees that we do not have in stock can be delivered promptly if the order value is at least €500. Smaller amounts will take about 4-5 weeks. For minimum order amounts and a more exact delivery time estimate, please contact us at info@modulor.de.