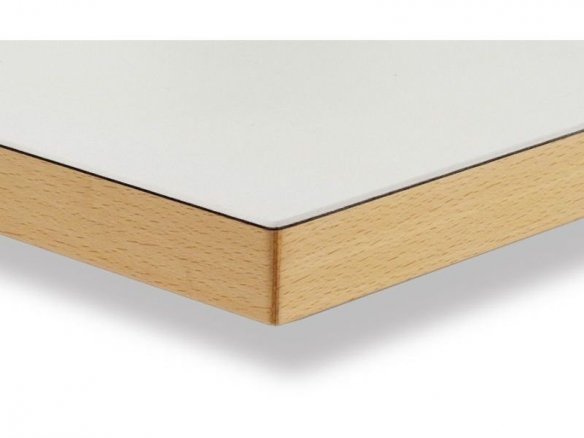 11 different real wood edgings
ABS plastic edging of the same colour
Cable outlets possible
The two millimetre thick edge band is worked into the tabletop in such a way that it is covered up by the linoleum coating on the surface.
For those that want the colour of the tabletop´s edge to match that of the edge band we have a plastic (ABS) edge band on offer that mirrors the various colours of the chosen linoleum coating. These are charged out at a flatrate per tabletop - as is the case with the edge bands made of exotic woods as well as the standard wooden edge bands made of birch, beach, multiplex, maple or oak.
Edge band for linoleum tabletops
12 Variants