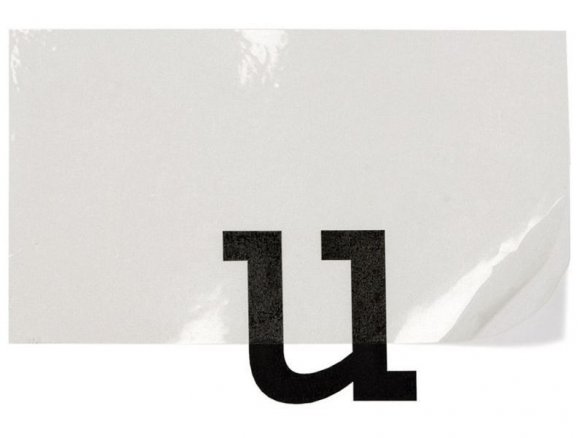 for interior use, crystal-clear, colourless, polyester, th = 0.05 mm, UV absorption is 99.5% (in the range 300-380 nm which corresponds to UV-A and higher range of UV-B), acrylate-based adhesive, transparent protection film
Most window glass cannot absorb certain ranges of ultraviolet rays. For this reason, valuable wares and exhibition pieces behind glass must be additionally protected from these rays in order to prevent desaturation of pigment particles or other chemical degradations. The display window UV protection film 90 NR is a crystal-clear, self-adhesive film which was developed for application on glass surfaces in general and shop windows in particular.
The practically invisible and colour-neutral film absorbs up to 99.5% of UV rays in the range from 300 to 380 nm and so robs the sun of a large portion of its aggressiveness. The film functions to delay the fading of textiles by a factor of 3 or 4 times. This display window UV protection film is suitable for use on all types of glass (float glass, insulation glass, laminated safety glass, but not on acrylic or other plastics!). Its surface is resistant to scratching and particularly amenable to being cleaned. It should be affixed to the interior side of the glass and, in the case of large panes, multiple sheets can be applied end-to-end. If you are planning to mount the film yourself (it´s not all that easy!) you should definitely read the directions and hints given in the accompanying PDF file.
Other flat glass films like SPLINTER PROTECTION FILM or ANTI-VANDALISM FILM also provide good UV blocking in the relevant wave-length range but are primarily designed for other functions. The UV protection film 90 NR must be considered as the ideal solution for UV because even a few percentage points less protection can have meaningful consequences
Display window UV protection film 90 NR,self-adhs., w=1524 mm
Note
The minimum order for products sold from rolls: 0.5 running metre. Please note that no exchange is possible in the case of products cut from rolls.