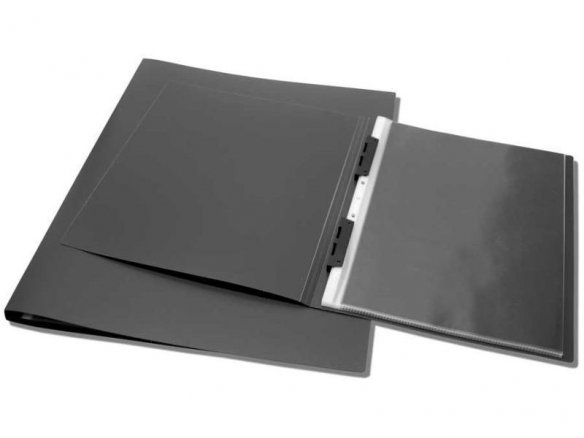 matte polyprolylene cover, with plastic clamp mechanism, interchangeable transparent PP sleeves (archival safe) with universal punch holes and black paper inserts, maximum capacity is 30 sleeves
The large display book is especially well suited for presentation of materials that will be given to and left with customers because the book is very inexpensive.
Please note: upon inquiry, these display books can be customized to your specifications (embossed, printed, etc.). Further information can be found under the heading YOUR LOGO ON MODULOR PRODUCTS.
Display book, large,interchangeable sleeves, black
4 Variants
340 mm x 425 mm
350 mm x 435 mm
430 mm x 600 mm
480 mm x 615 mm