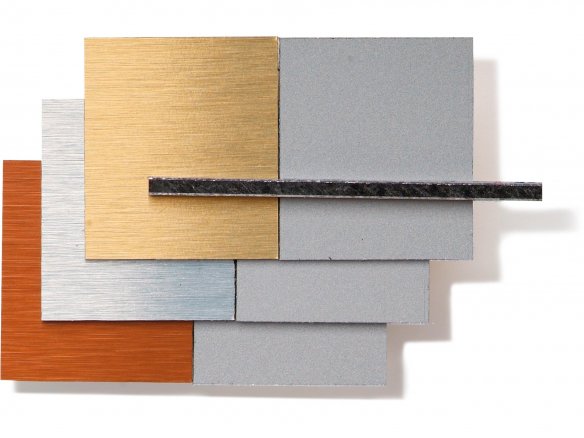 black polyethylene core, both sides coated with 0.3 mm thick aluminium sheet, brushed stainless steel look (glass varnish) / metallic semi-gloss (stove-enamelled), textural configuration = lengthwise (large panel), both sides with protective film
Custom cutting available. Choose your desired size!
For more information about our custom cutting service, please visit Modulor Services.
Dibond Alu/PE composite board, butler finish, custom cutting, 3.0 x 1500 x 3050, aluminium
standard sizes
custom cutting