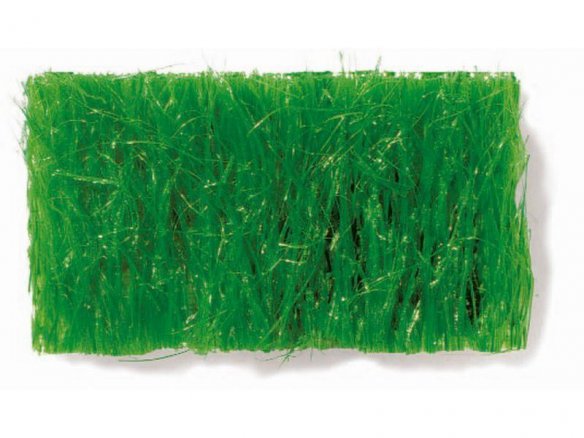 fibres from 100% polyethylene, approx. 3 cm long, on a stabile woven carrier out of rayon calico
Because it is extremely difficult to plant real grass for decorative purposes in an interior space the deco industry came up with the PE fibre grass. And although it does not by a long shot give the same feeling as real grass it does come in gaudy and trendy colours. Another advantage deco-lawn has is that is it a lot easier to sow its seeds on vertical surfaces or ceilings! Flame retardant versions are unfortunately not available.
In order to prevent this Deco-grass from pilling or shredding when being cut, you should "comb" the grass fibres so as to form a part (like your hair) along the intended path of the cut.
Deco-grass, coloured
5 Variants
Note
Please note that no exchange is possible in the case of products cut from rolls and the minimum order for products sold from rolls is 0.5 running metre.