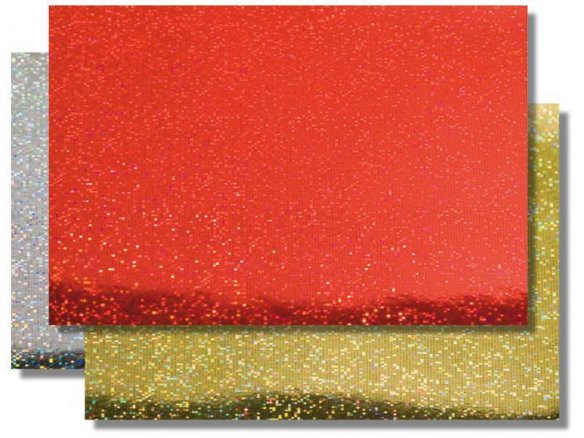 PVC film printed on one side (holographic effect), glossy, self-adhesive on one side, th = 0.08 mm, paper release liner
D-C-Fix holographic films have a shimmering, metallic iridescent pattern on one side. Depending on the viewing angle and the lighting, different colours are at play. The film will stick to all smooth surfaces. If you don´t want to completely cover your newly designed kitchen as a means of beautification you can settle on just making special cards, luxurious packaging, glittering book covers or other individually created handicrafts.
The D-C-Fix holographic film Prisma also comes in a version that is enhanced with glittering particles in various colours. Prisma with stars and circle designs are only available in silver.