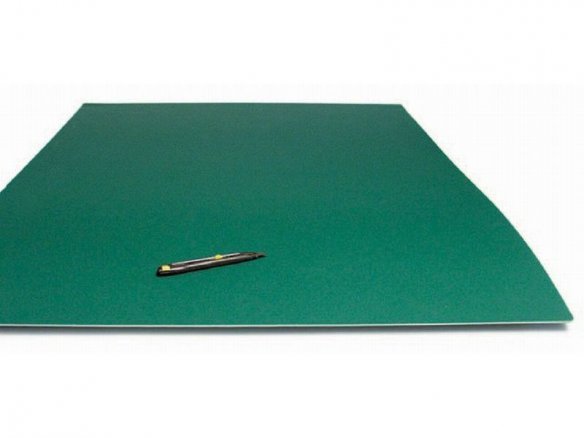 three layered (1.0 mm each: soft PVC/rigid PVC/soft PVC), without inscription, th = 3.0 mm
These large, top quality mats are green on both sides, have no printing on them and both sides can be used as cutting underlays. Despite the relatively high price it is still worth purchasing for use on large tables where frequent and precise cutting work is being done.
Cutting mats, top quality, table sizes
3 Variants
Note
Delivery time for this product is fairly long.

Please note that we can only ship oversized and transportation sensitive goods per forwarding agency which means that there are higher shipping and handling costs.

Please protect the mat from direct sunlight and too much heat in general (from a hot light table) so that it will not warp.