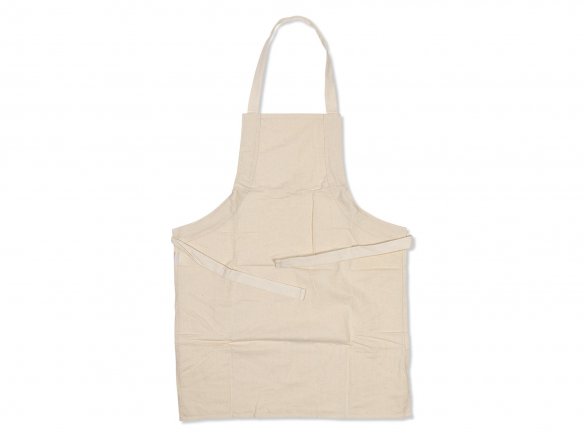 Creative design, protection, gift, ...
from naturally coloured cotton
washable
also suitable for children
Material

cotton, undyed, natural

Size

550 x 700 mm

Attributes

washable, customizable, adjustable ties
This simply elegant apron provide perfect protection for your clothing when doing handicrafts, painting, cooking, gardening and any other creative enterprises. Because it is made of 100% cotton it can be decorated as you desire (painted with fabric or textile paint, printed, sprayed and so on...).
The apron can be used by anyone over around 10 years of age because of its size and the tyes that are incorporated throughout the material.
Cotton aprons, undyed, 550 x 700 mm, with adjustable straps
Note
Because the cotton can shrink and in order to remove any remaining finishing agents it is recommended that the apron be washed before and painting or decorating is done to it.
Accessories and Related Products