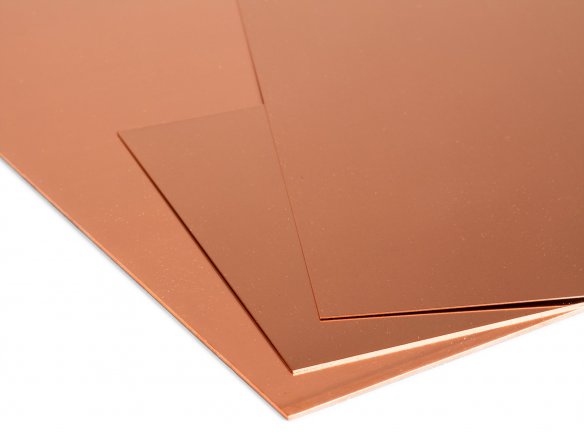 medium hard, smooth, one side with protective film (starting at thicknesses of 0.5 mm)
Custom cutting available. Choose your desired size!
For more information about our custom cutting service, please visit Modulor Services.
An attractive material for model making, decorations and especially for lamp making. Copper refelctor gives off a wonderfully warm light.
Copper sheets custom cutting
2 Variants
standard sizes
custom cutting
Note
Please note that no exchange is possible in the case of products cut from rolls and pre-cut pieces.