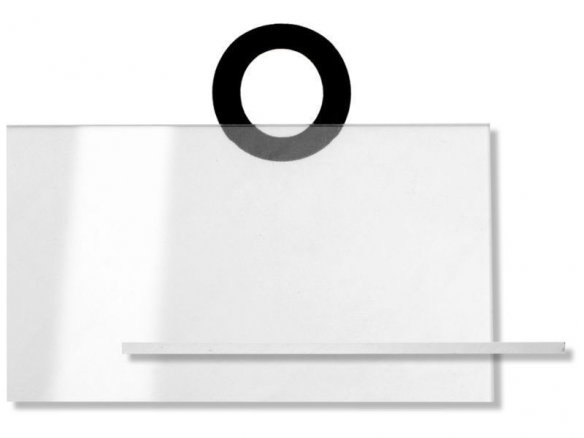 glossy/glossy, both sides surface coated, cast, thickness tolerance ± 0,1 mm for sheets up to th = 1,0 mm; ± 0,2 mm for sheets up to th = 1,5 mm; both sides have protective film, trimmed on all sides
Cleartech should probably be called "Anti-Scratch Tech" because its greatest attribute is not its transparency but rather its scratch resistance, which is especially impressive for a plastic material. Both sides of this acrylic sheet are hard-coated to an extent that it can be rubbed on with steel wool without leaving any marks on the highly transparent surface. The light transmission ability of the sheet is not affected by the coating; the percentage of penetrating light is 92%, which is a typical amount for acrylic sheets (for comparison, a thin single pane of glass also has a transmission rate of about 90 %).
Like all the other optical acrylic sheets in our assortment, Cleartech is mainly used for LCD/LED displays, for watch crystals, for touch screens and control panels and the like. It can often also be found being used in public areas for signage and doorplates because its impact-resistance as compared to standard glass is greater by far – not least because of the aforementioned additional coating process. It should also be noted that the weight of an acrylic sheet is about half that of a sheet of glass of the same size. This material naturally lends itself to certain types of uses: it can, for instance, serve as the outer or frontal sheet of an outdoor company sign or as an ersatz material for polycarbonate in instances where, in addition to a certain degree of impact-resistance (less than PC), the optical quality of the transparent sheet is of primary concern (in this regard the acrylic is better!).
Cleartech, like any other acrylic sheet, can be machine worked or just generally mechanically processed. The edges, as is also the case with all other acrylic glass, can be treated by means of WET SANDPAPER and POLISHING PASTE.
Please note: Sheets with thicknesses of 1, 2 and 5 millimetres can be delivered (two week delivery time) when at least 2 sheets (1120 x 1320 mm) are ordered.
Cleartech acrylic glass, transparent colourless
5 Variants
1,00 mm
1,50 mm
2,00 mm
3,00 mm
5,00 mm
218 mm x 278 mm
658 mm x 1120 mm