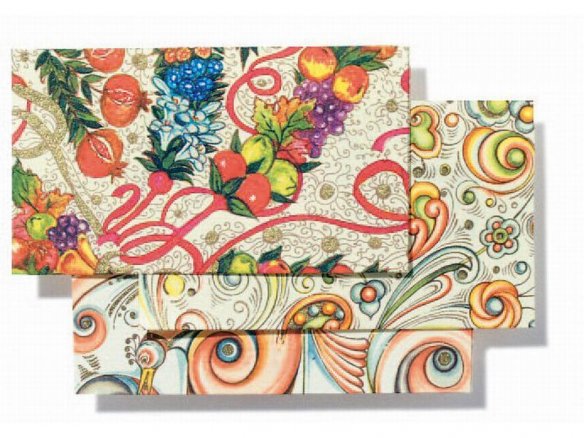 chamois coloured paper, one side with extremely lightfast colours, imprinted (colours and gold)
This well known coloured fancy paper, which is also known under the name "Carta Fiorentina" – Florentine Paper – is made in Florence just like Carta Varese. The only difference between the two is the golden embellishments on the characteristic patterns. Even though it is made today by machine, it still harks back to the days of the 17th century when papers with various patterns were hand printed using wooden printing plates and tempera paints.
This high quality paper can be used in the traditional way as lining paper, as a book cover or as book endpapers but it can also be used as a particularly beautiful gift wrapping paper or as a covering on boxes or cases.
Carta Varese gold, colour printed
4 Variants