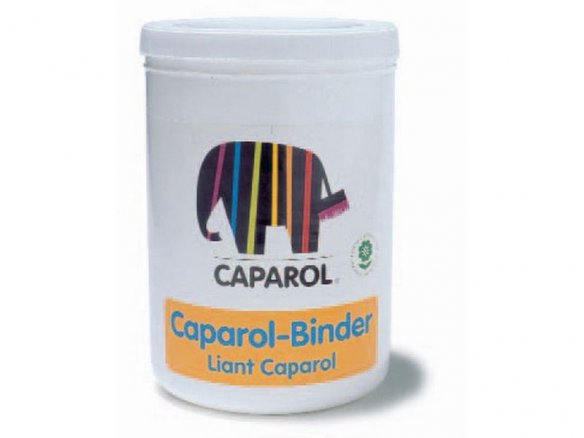 medium for acrylic pigments, semi-gloss when dry
Caparol is a high-quality, semi-glossy drying plastic dispersions binder for use on exterior and interior paints, for priming, for refining distemper paint, for gluing heavy wallpaper and fabric, for semi-glossy coating on absorbent materials, glaze finishes or painting, etc., etc.
Caparol and paints mixed with Caparol can be applied by a brush, a roller or can also be sprayed. Any tools used should be immediately washed clean with water. In order to achieve a colourless prime coat the Caparol should be mixed with water at a ratio of 1:5. The chart below provides information regarding the mixing rations for producing paints with pigments.
 
Binding
weather resistant

washing resistant

Parts by volume

Binder
1
1
Watercolour slurry with pigment
2
3
Parts by weight

Binder
1
1
Pigment
2
3
Water
1
1,5
Caparol acrylic binder, semi-gloss, plastic box 1.0 litre