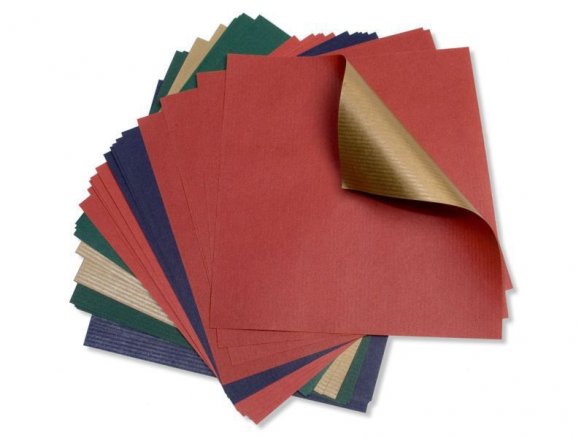 white paper, colour printed on both sides, smooth/ribbed (laid), 70 g/m², comes in foil packaging
What is particularly beautiful about this origami paper is its ribbed structure (laid paper) which is just like that found at the two-tone printed WRAPPING PAPER, SMALL ROLL, TWO-TONED.
This paper is great for folding of any kind. You can practically make anything out of it: blossoms, stars, boxes, place cards, gift tags, decorations, etc. etc. etc.
Origami folding duo color paper, gold/silver mix, 150 x 150, 7 ass. colours, 35 sh.