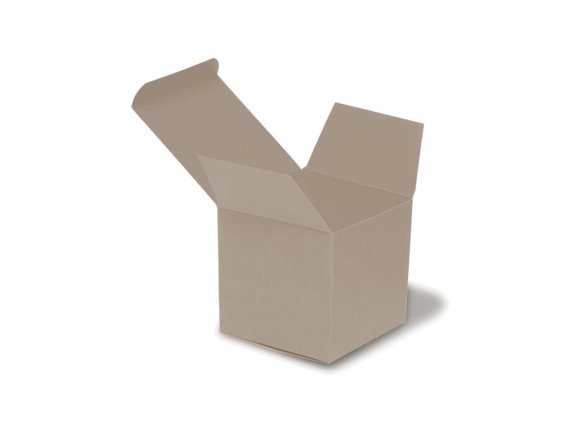 one-piece folding box made of recycled fine ca. 350 g paperboard, solid colour, matte, stamped, sold individually, flat when delivered, given measurements: approx. interior dimensions of the box when folded into shape
The one-piece Buntbox Colour Cube box are made from solidly coloured fine paperboar (100% waste paper) and comes in many luminous colours. It is flat when delivered so that until you need it very little space is required for storage.

The uses for these sleek boxes are multitudinous; they can be left just "natural" or individually designed and decorated or used as gift packaging or for making an Advents calendar, table decorations, etc.
Buntbox Colour Cube box
14 Variants
Accessories and Related Products